Bearon Aquatics Power House Pond Aerator Fountain
Details
Floating fountain for both ponds & lakes
Designed for powerful surface aeration
Operates in as low as 14 Inches of water depth
Energy efficient operation
Lightweight unit, easily installs in minutes
Circulates water with little to no bottom turbulence
Helps aid in preventing surface algae, muck and fish deaths
Motor UL/CSA Recognized & CE Certified
CALIFORNIA PROP 65 WARNING:
THIS PRODUCT CONTAINS CHEMICALS KNOWN TO THE STATE OF CALIFORNIA TO CAUSE CANCER AND BIRTH DEFECTS OR OTHER REPRODUCTIVE HARM.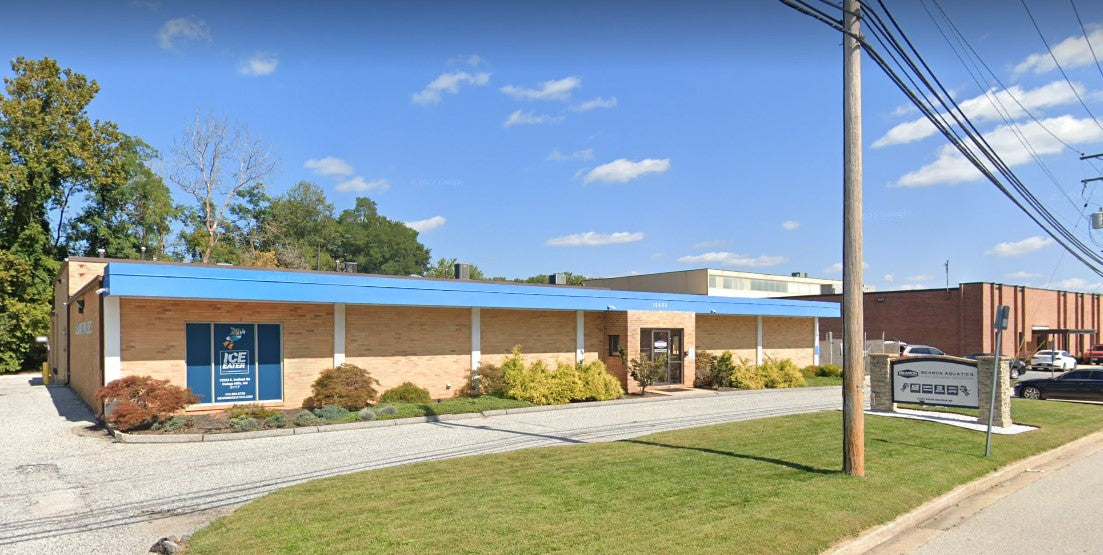 - Manufactured In Maryland.
Bearon Aquatics offers the most reliable, energy-efficient and user-friendly products on the market. With over 40 years of experience, their products aid in improving water quality to sustain aquatic life, de-icing waterways to protect your dock, boat or shoreline, and beautify your pond or lake.
The type of fountain you should choose ultimately depends on your needs. (Aeration, decoration, or both!) If the goal is to aerate the pond, your best bet would be one of our aerating fountains. If you are mainly looking for a decorative display, go with one of our decorative fountains. 
At the end of the day, both fountain types will still improve the health of your pond. Increasing oxygen and reducing stagnation are the first steps to a healthy ecosystem.
The horsepower refers to the strength of the motor. More horsepower will result in a bigger display, as well as increased surface aeration. You can size up as much as you'd like, just make sure that the spray size will fit and your pond meets the water depth requirements. Feel free to check the fountain sizing guide for our suggestions, or simply give us a call. We're always happy to make a recommendation.
All of the fountains we carry float in the pond and are anchored in place using mooring line. The waterproof submersible power cable will run from the fountain's location all the way to your outlet. As long as you already have a power source set up, installation is very straightforward.
The voltage you choose will depend on what type of power source you have set up at your pond. 115V will work with any standard residential outlet.  If your main breaker is more than 70 FT from your pond, we highly suggest swapping to 230V if possible. This is generally as simple as swapping out your breaker and outlet receptacle.
* Always consult with a licensed electrician.
You should never use an extension cord to run power to your fountain. Doing so may cause unsafe operating conditions and over time will cause unnecessary wear on the motor.
Light kits are not included with the fountains and are sold separately. You can purchase them right away, or add them later if you desire. We highly recommend them if you want a truly spectacular display! Our customers have consistently expressed that they were worth it.
The fountain timer is an optional component. However, we would recommend purchasing one if you'd like to run your fountain on a schedule without the need to manually disconnect the power.
Bearon Aquatics fountains are not designed to withstand winter temperatures, so you should always remove the unit from the pond before temperatures reach below 32°F.