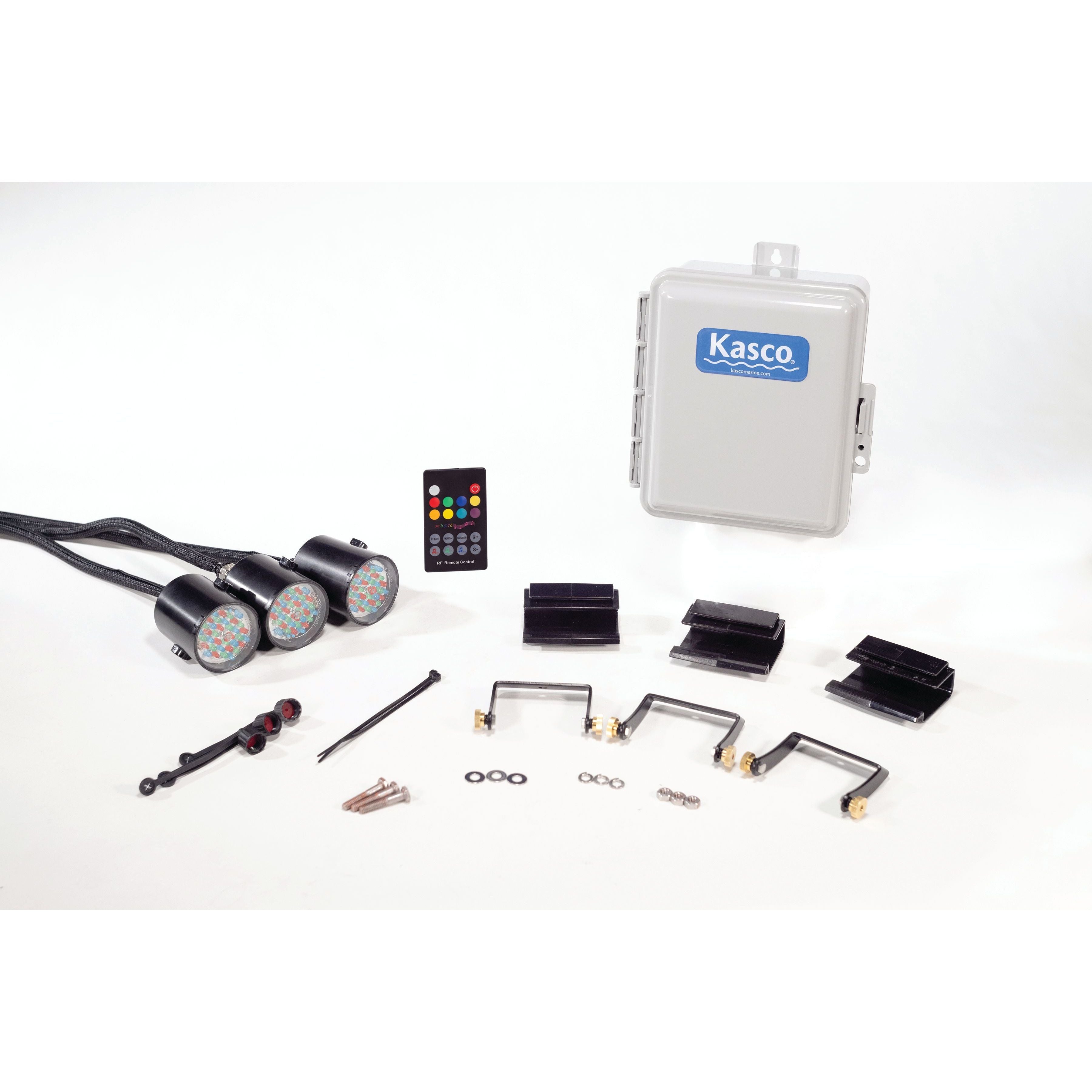 Color Changing Fountain Lights
Details
Kasco's RGB lighting systems add vibrancy to any evening water display. These remote-controlled lighting kits allow you to choose from 9 colors, 3 rhythmic sequencing patterns, 5 brightness levels, and can even be set to music all in the palm of your hand. These systems make entertainment into the evening hours easy.
These 1-piece composite fixtures feature ultrasonic welded lens, making them the most durable on the market.
Compatible with Kasco: J Series Fountains, VFX Fountains, and Surface Aerators in 3- or 6 fixture kits.
3-light kits are recommended for: 1/2 HP, 3/4 HP, and 1HP units.
6-light kits are recommended for: 2 HP , 3 HP, 5 HP and 7.5 HP units.
Includes a 2-Year Warranty