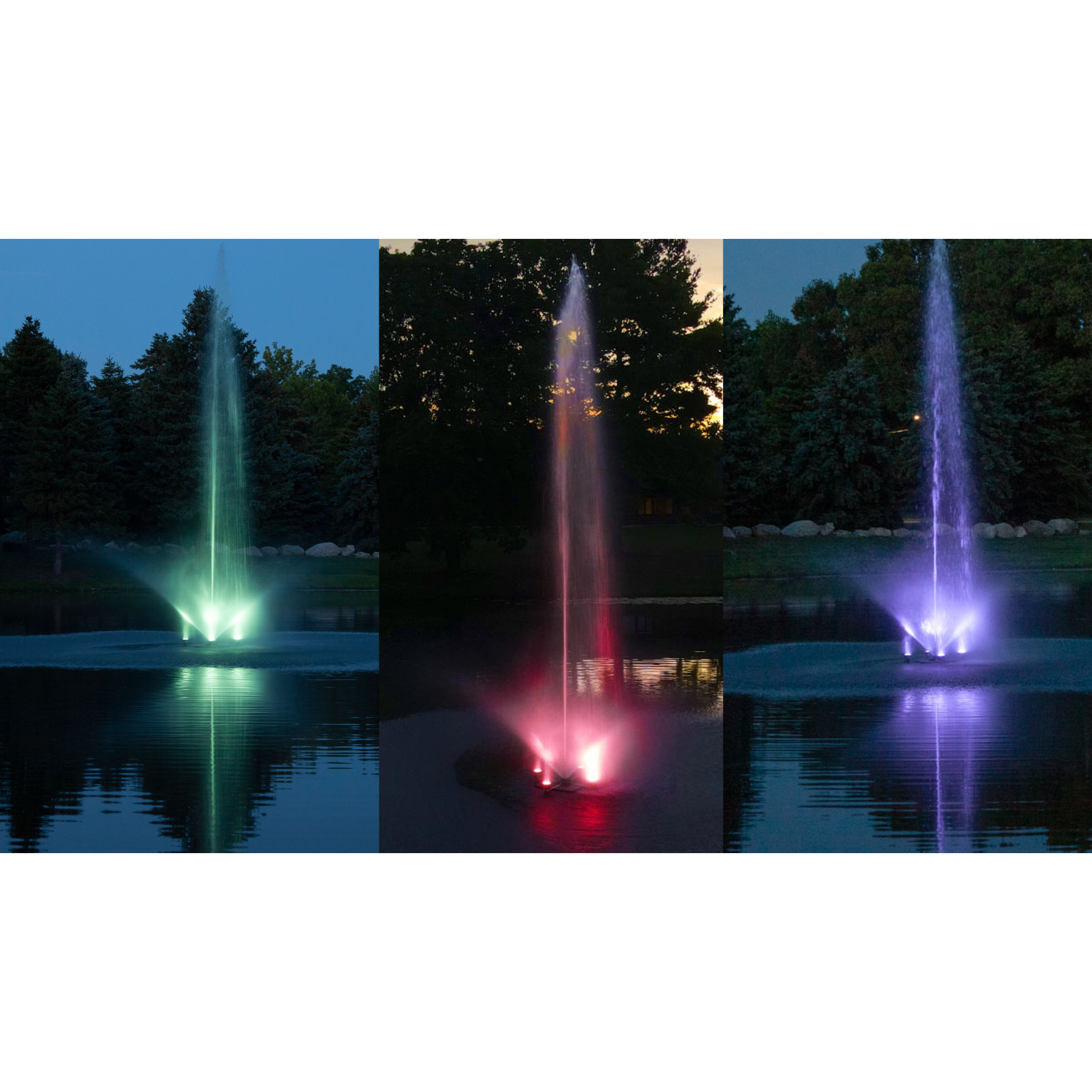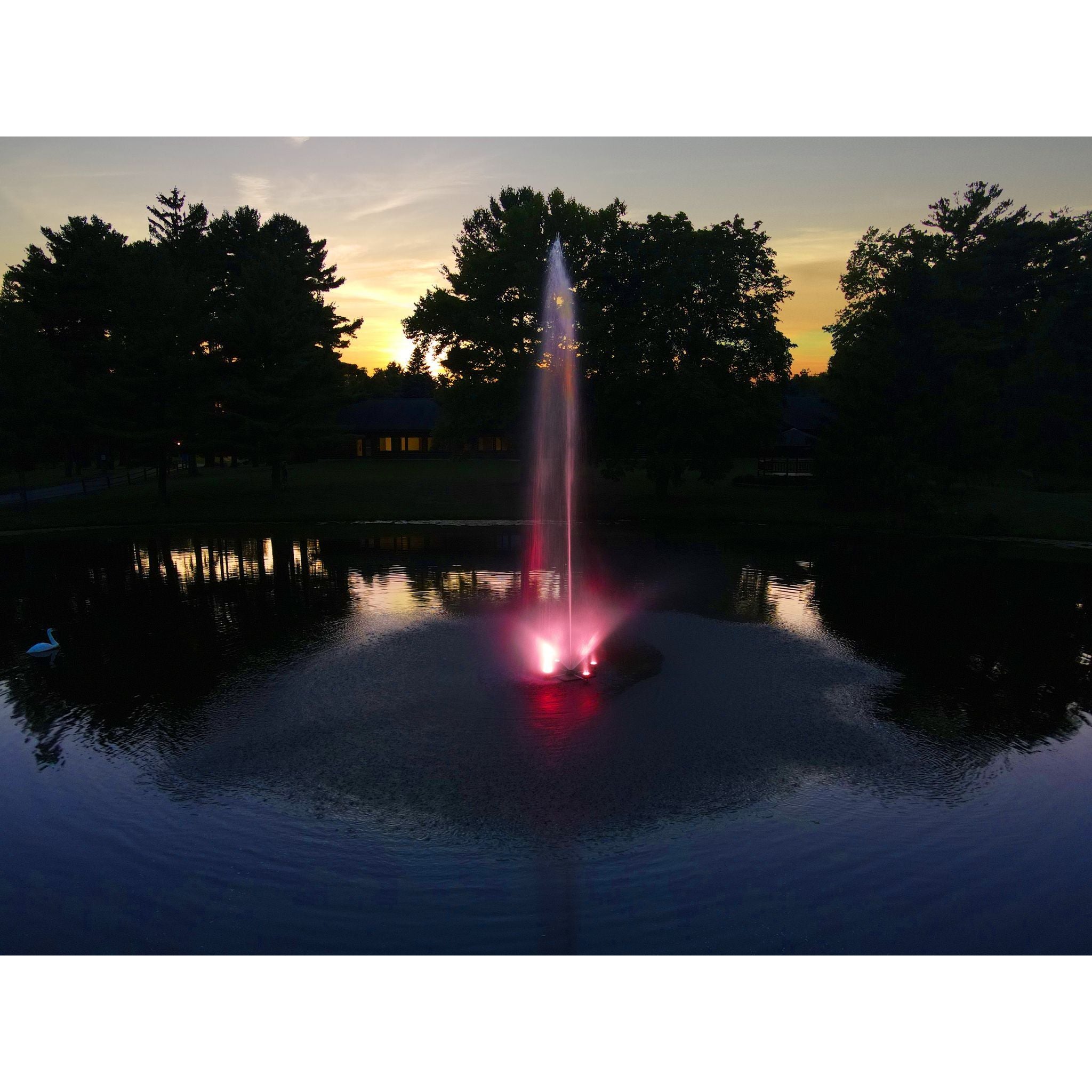 Color Changing Fountain Lights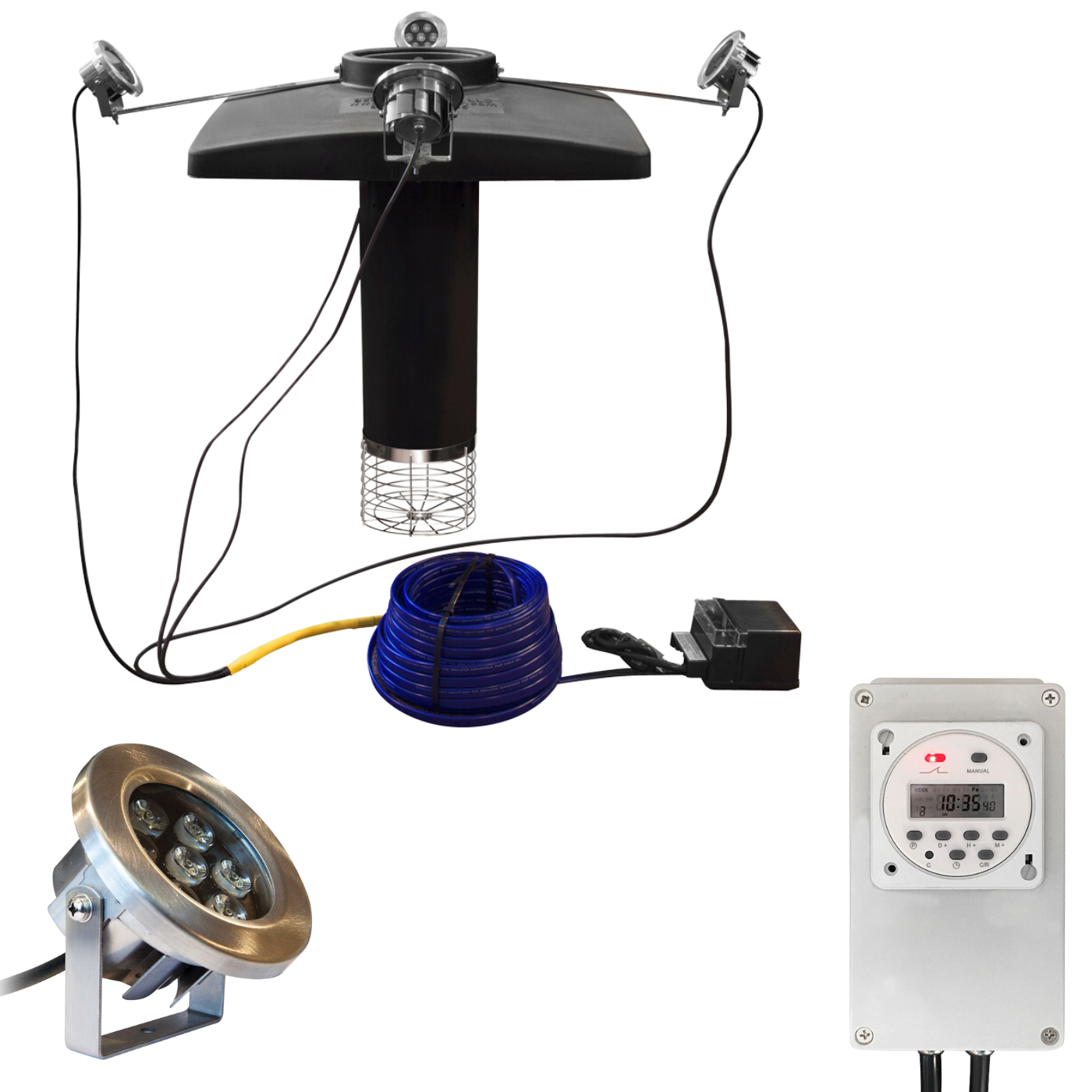 Scott aerator color changing lights
Main Features:
Compatible With All Scott Aerator Fountains
Includes Remote Control
Includes Programmable Timer
Wide Array Of Color Options
Easily Installs In Minutes
2 Year Warranty On Fixtures & Brackets
1 Year Warranty On Transformer & Power Cord
Details

* Compatible with all Scott Aerator fountains!
The Color Changing LED light sets from Scott Aerator are designed to provide complete authority over your fountain lights. With the inclusion of a long-range remote, you can effortlessly modify your preferences from a distance of up to 1,000 feet away, enabling you to have full control over your fountain's lighting system.
There is a wide array of solid color lighting options to choose from, including red, warm white, blue, green, lavender, cyan, and yellow-green. The rotating patterns offer even more color choices, such as purple, gold, hot pink, and orange, among many others.
These light sets are extremely easy to install and can be affixed to your new or pre-existing fountain within minutes. 
2-Bulb sets are recommended for fountains 3/4 HP or less
4-Bulb sets are recommended for fountains 1 HP or more
Includes:

Stainless steel lights and mounting brackets
Durable exterior grade power supply
Two-year warranty on the fixtures and brackets, one-year warranty on the transformer and power cord
Be sure to include the transformer/timer — this is not an optional component. Cutting this off and wiring the fixtures directly to 110-volt power will burn them out and void the warranty!