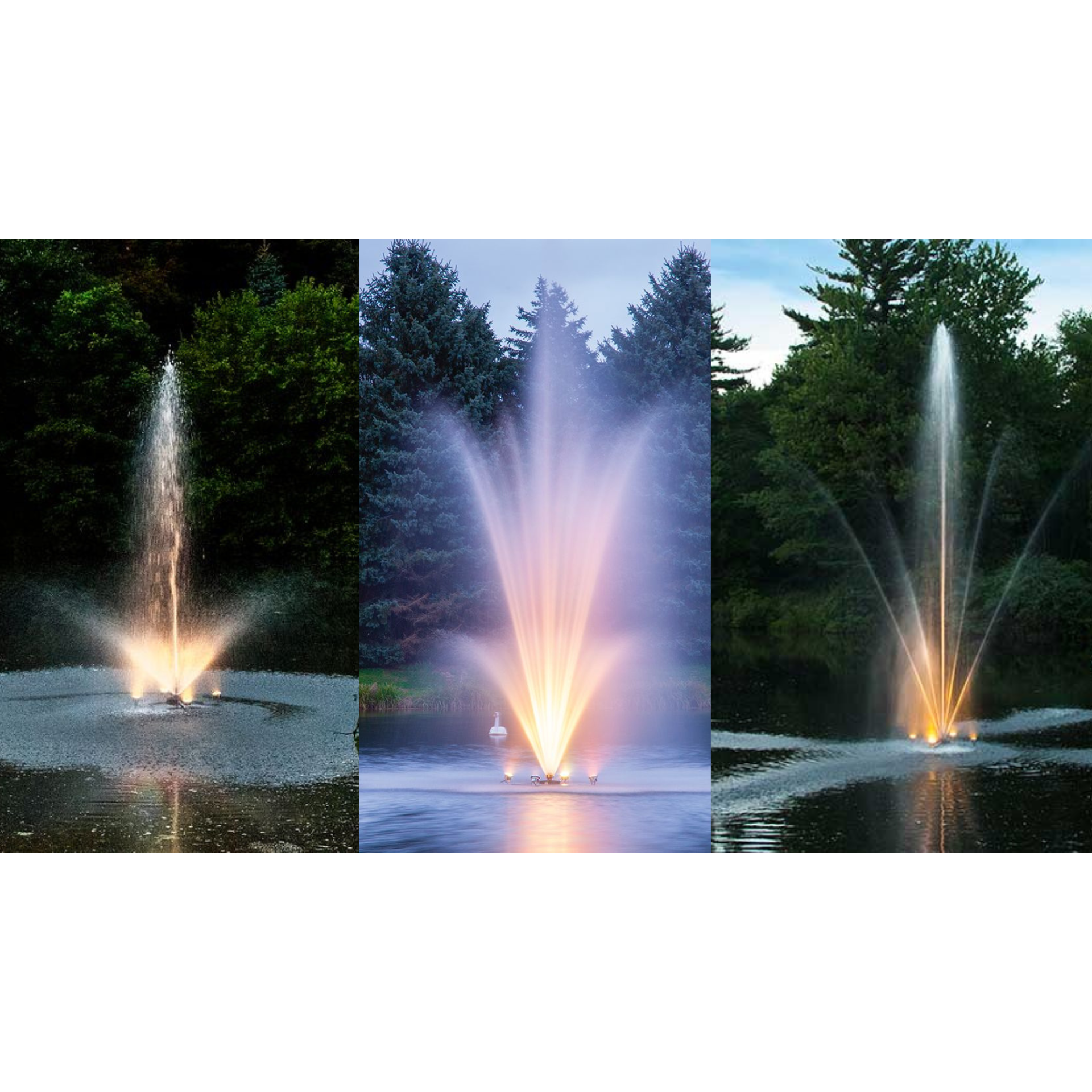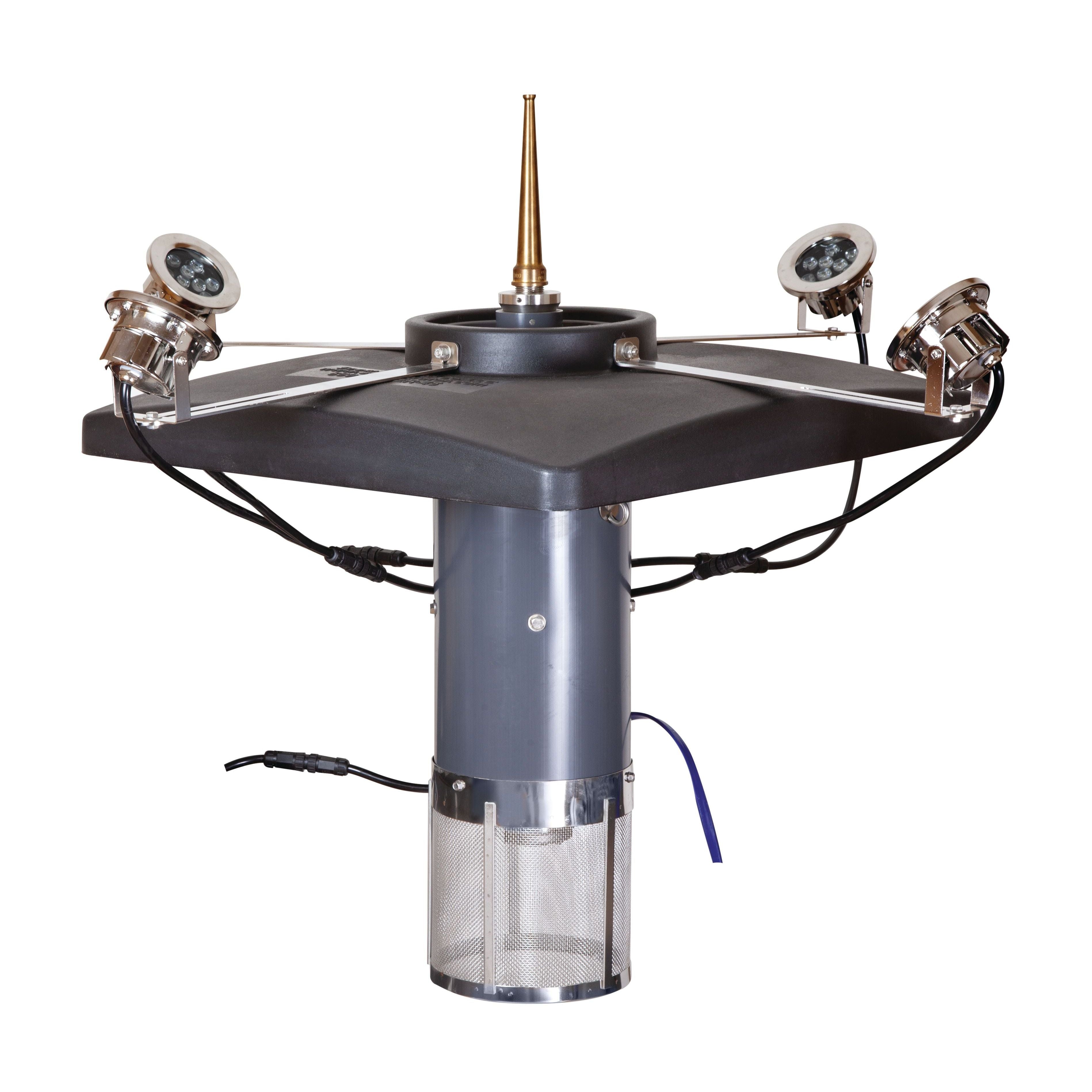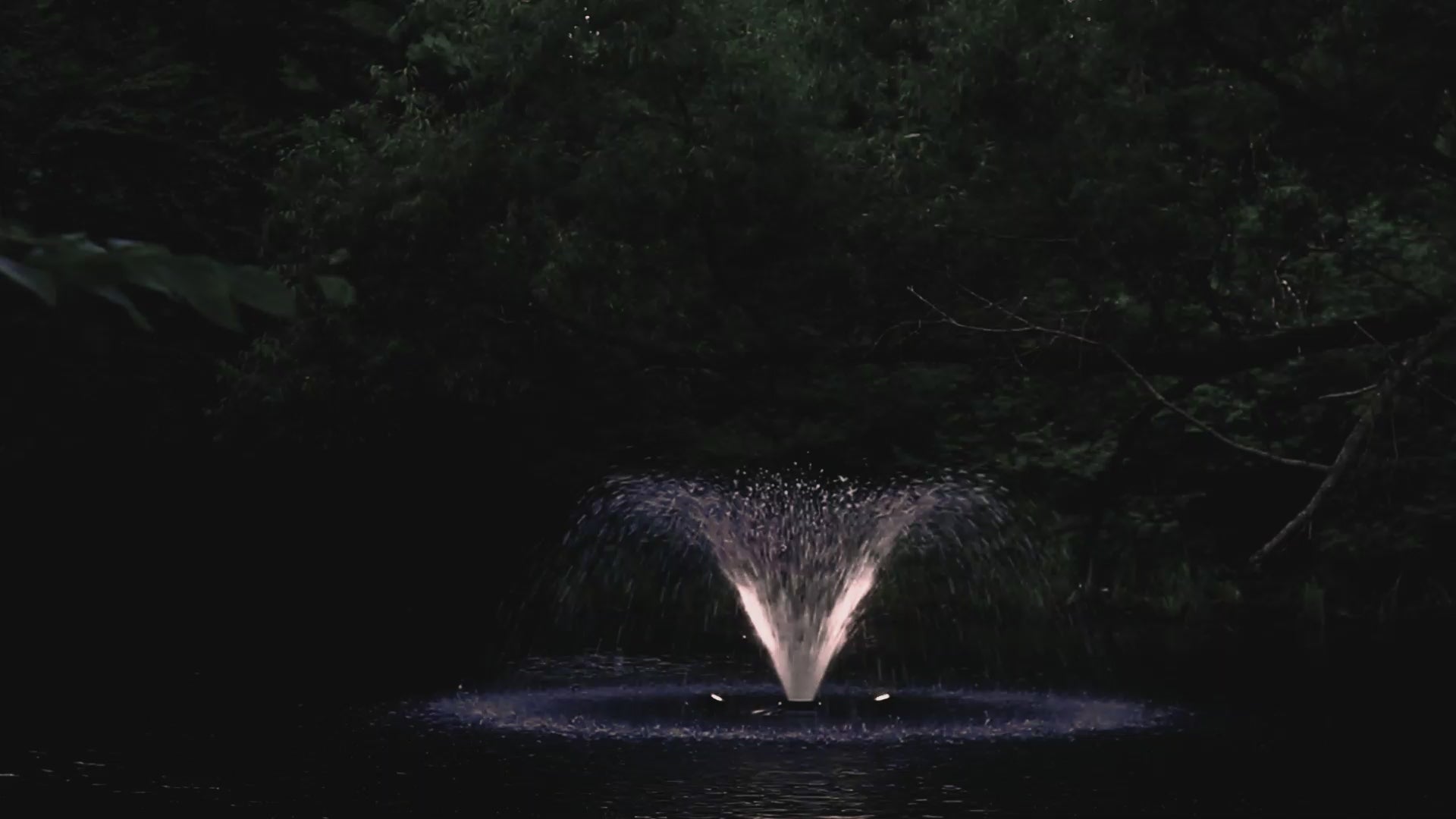 Warm White Fountain Lights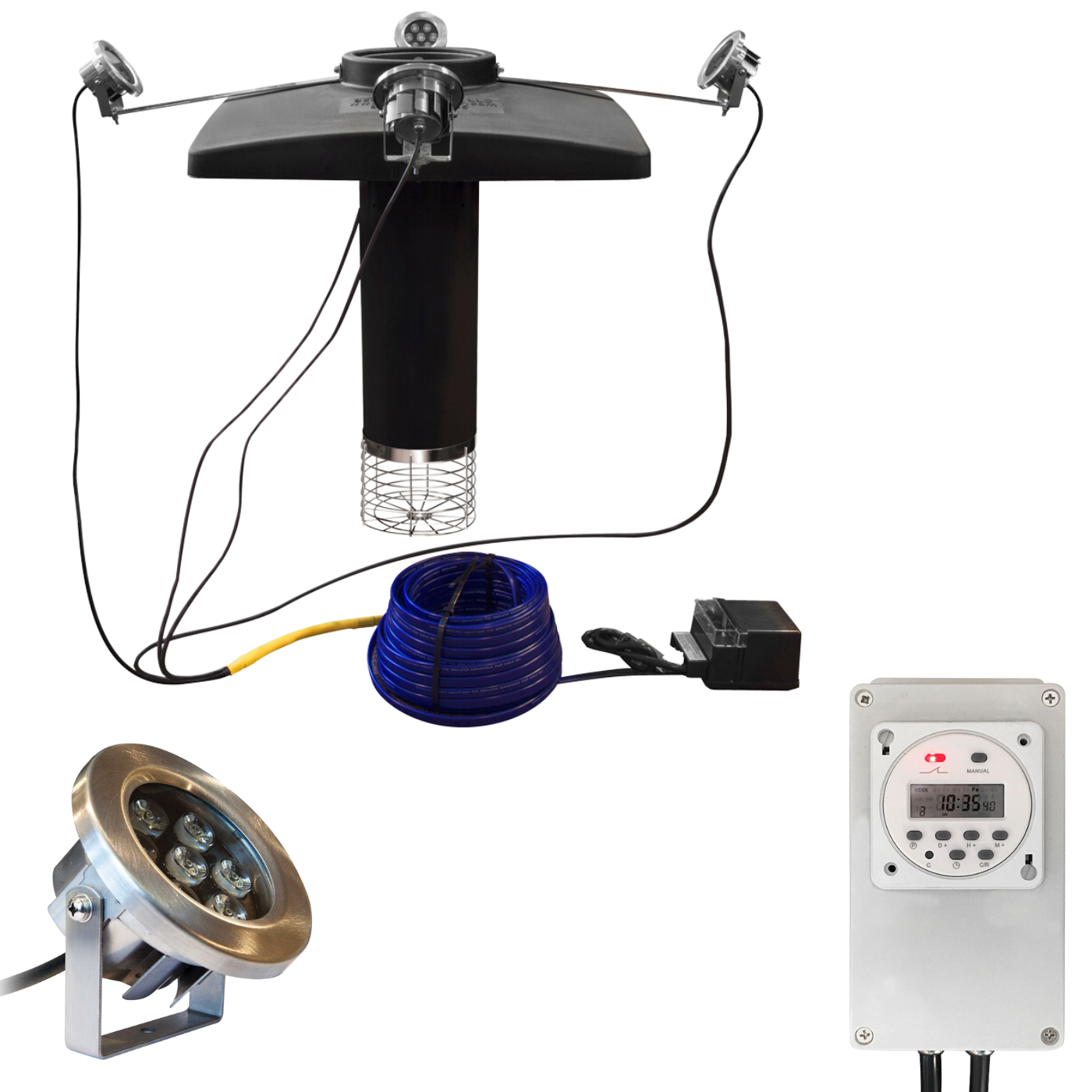 Scott aerator Warm White Lights
Main Features:
Compatible With All Scott Aerator Fountains
Includes Programmable Timer
Warm White Glow
Easily Installs In Minutes
Two Year Warranty On Fixtures & Brackets
One Year Warranty On Transformer & Power Cord
Details

Compatible with all Scott Aerator Fountains!
These 2 and 4 light sets install in minutes to your new or existing fountain and feature stainless-steel fixtures and brackets.
2-Bulb sets are recommended for fountains 3/4 HP or less
4-Bulb sets are recommended for fountains 1 HP or more
Includes:
Stainless steel lights and arm brackets
All-weather transformer with fully programmable digital timer
Durable exterior grade power supply
Two-year warranty on fixtures and brackets, one year warranty on transformer and power cord.
Be sure to include the transformer/timer — this is not an optional component. Cutting this off and wiring the fixtures directly to 110-volt power will burn them out and void the warranty!