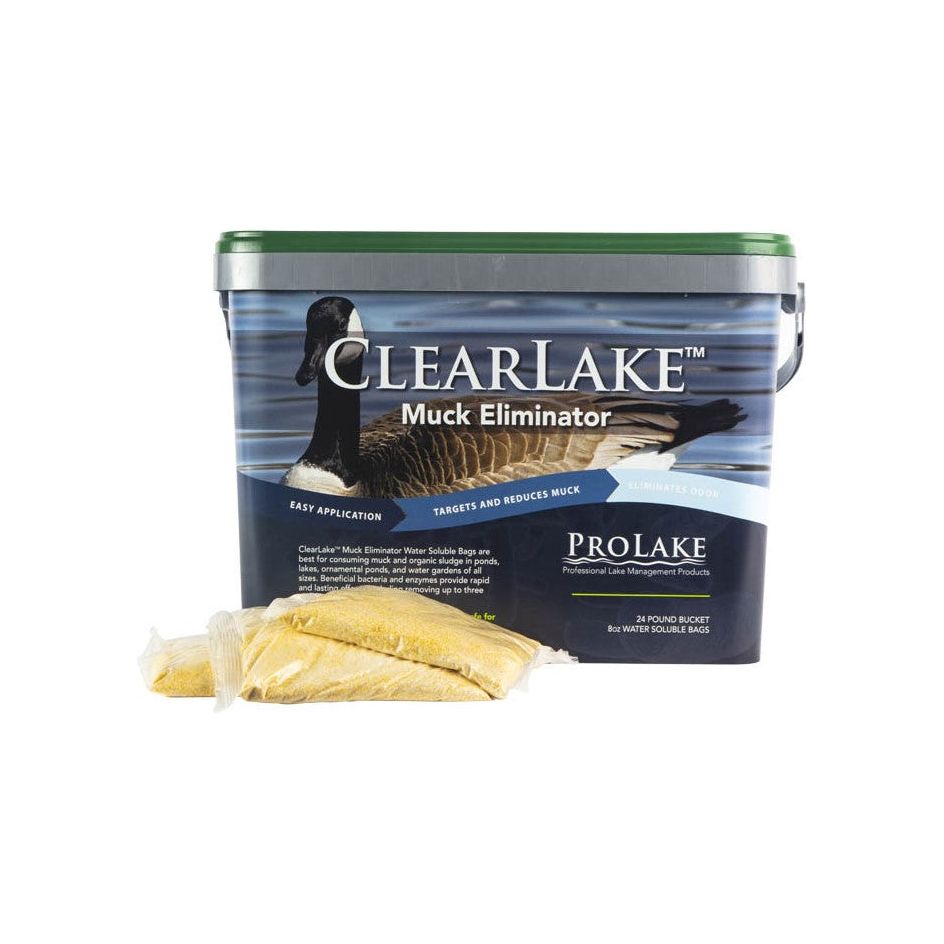 ClearLake™ Pond Muck Eliminator Powder
Details
ClearLake™ Muck Eliminator is formulated to remove muck and odor within the entire body of water by utilizing highly concentrated and specialized bacteria strains to do their work. When used regularly, ClearLake™ Muck Eliminator will remove up to 6 inches of muck per year from the entire pond bottom!
Features & Benefits:
Removes Organic Pond Muck & Waste

Removes Up To 3 Feet Of Muck A Year

Great For Use In High Traffic Areas or Over Entire Pond / Lake Bed

Reduces Rotten Egg Odor

Helps To Reduce Fish Disease & Foul Taste
How To Use:
For best results do NOT apply ClearLake™ Muck Eliminator water soluble bags in the same area of the pond. Throw the prescribed quantity of water-soluble bags into the water body so they are dispersed evenly in a grid-like fashion. 
* Use 2 to 3 lbs. Per Surface Acre Every 2 Weeks For Best Results.