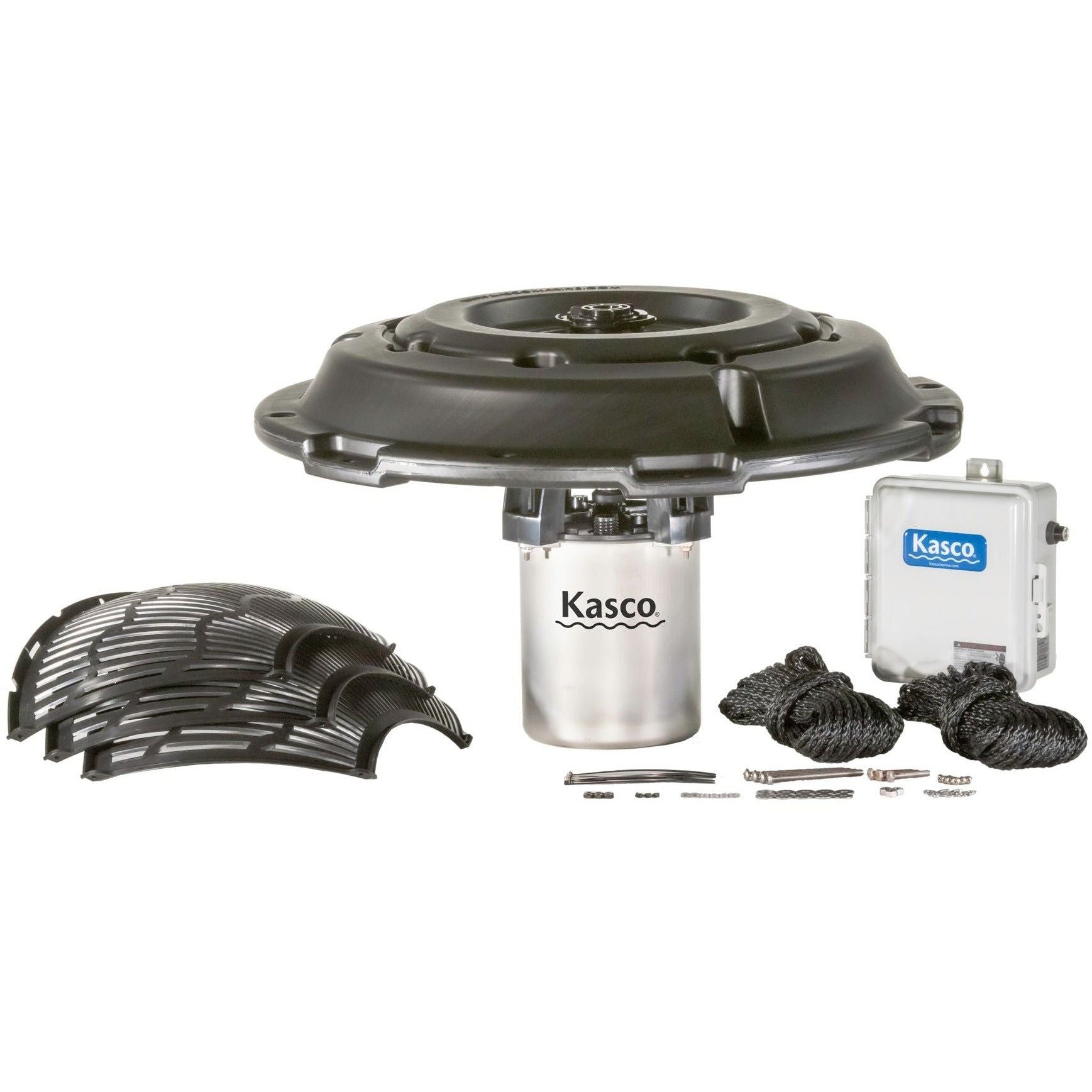 Kasco J Series Pond Fountain 3/4 HP
Kasco J Series Floating Fountain 3/4 HP
Spray Sizes
* Measured Height x Width
Willow Nozzle - 6.5' x 21'
Birch Nozzle - 7' x 5'
Sequoia Nozzle - 13' x 8'
Cypress Nozzle - 7' x 17'
Linden Nozzle - 9' x 29'
| | |
| --- | --- |
| Pond Size | Motor Strength |
| 1/8 Acre | 1/3 HP |
| 1/4 Acre | 1/3 HP - 1/2 HP |
| 1/2 Acre | 1/2 HP - 3/4 HP |
| 3/4 Acre | 3/4 HP - 1 HP |
| 1 Acre | 1 HP - 2 HP |
| 2 Acre (+) | 2 HP - 3 HP (+) |
Details
Five Fountains In One!
Kasco's J Series Fountains offer dramatic, aesthetically pleasing displays at the best value on the market.

Designed with both beauty and function in mind, each package includes multiple twist-and-lock nozzles at no extra charge, allowing you to choose from attention-demanding geysers to elegant 3-tier displays.
Elevate your Kasco J Series fountain to the next level with the optional RGB light kit!
Main Features:
Floating fountain for ponds
Operates in as low as 17.5" water depth
Recommended for ponds 1/2 Acre or less
120V / 240V - Single phase motor
Choose from 5 different spray patterns
Improves water quality while providing a stunning display
Optional snap-on fountain lighting available.
The color changing lights kit includes a remote control, 9 colors, 3 patterns, 5 brightness levels and can even be set to sync to your music.
Includes the motor, float, c25 control panel, 5 nozzles and your choice of cord length.
Made In The USA - 2 Year Warranty:
Kasco fountains are proudly manufactured in the USA and include a 2-Year warranty (for 3/4HP and 1HP units)